Korea everland discount coupon and tips
/ opening hours/How to get from Seoul to Everland
korea everland discount coupon and tips
I will give you good tips to you about korea everland.
Many foreign tourist go to korea everland in Yongin-si.
It takes about 1hous from Seoul.
If you want to go to korea everland, you can use subway or bus.
1.Subway
First of all, please go to Giheung station of Bundang line and then, transfer to everline.
Get off at last stop of everline and then take a shuttle bus(for free)
You can reach at korea everland by free shuttle bus.
**everline service time : 05:30~23:30
2.bus
You can several bus from Seoul
No. 5002 bus : Sin-nonhyun station ~
No. 5007 bus : gandbyun station ~
No. 1500-2 bus : sadang station~
you can get the various information if you access the below website
(*official site of korea everland)
http://www.everland.com/web/multi/english/everland/main.html

korea everland discount coupon
there are korea everland admission fee.
But you don't pay all admission fee.
There is korea everland discount tip!
1.Credit card
If you have credit card like below, you can discount the admission fee.
Most of Korean don't pay all admission by using credit card.
Samsung card, BC card, Hana card, Hyundai card etc.
But I think you don't have Korean credit card.
If you cannot use Korean credit card, Try to use social commerce like Coupang, wemape(*we make price) and so on.
2. social commerce
You can get over 50% discount in social commerce site.
But it may bother you to join the website.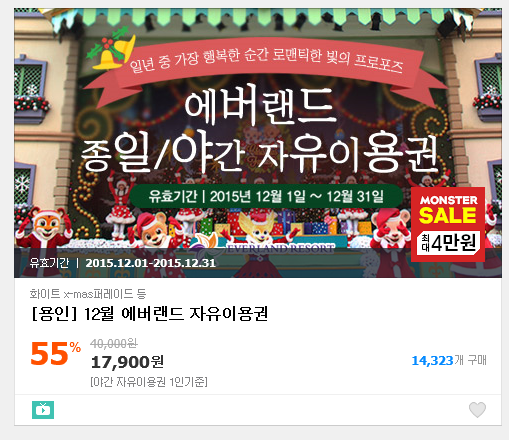 It is better to buy 'all day free admission ticket'
you don't need to buy each ticket to ride at korea everland.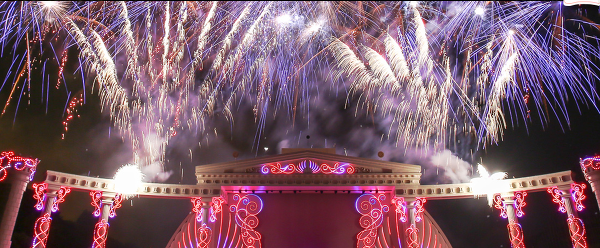 If you go to korea everland with your children, you can use snow sled in korea everland.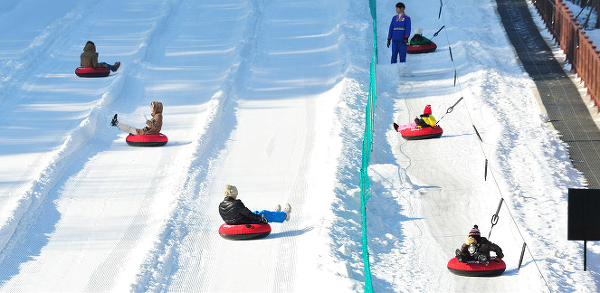 Please refer the korea everland opening hours
I hope it will be helpful to you. thank you :)